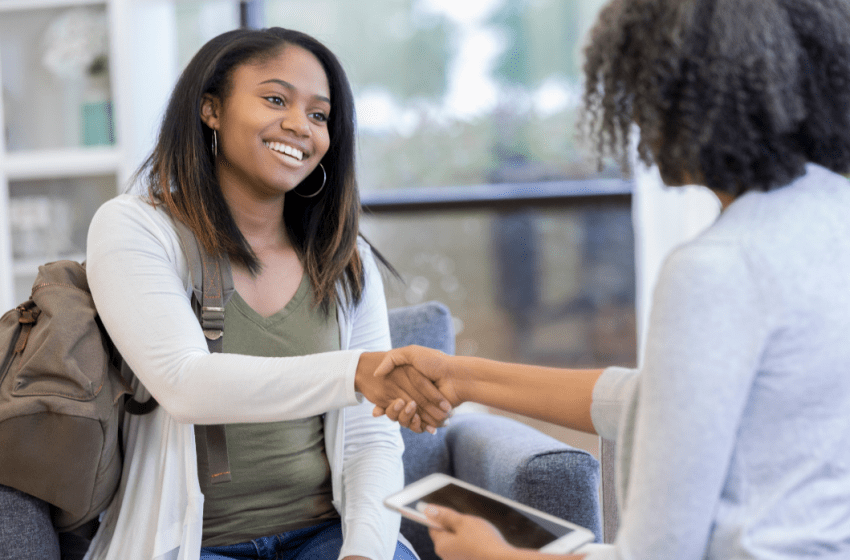 The Pandemic's Impact on Students' Postsecondary Decisions- Part 2: Where Do We Go From Here?
"COVID-19 has decimated many people's mental health and it will take a long time to recover."
~High School Student, Class of 2022
"About 44% of students (surveyed) had been learning mostly or exclusively in-person, 36% learned mostly or exclusively online, and the remaining 20% had a mix of the two modes of learning. With an increase in exposure to in-person learning, the likelihood of participating in college preparation activities increased, and the more in-person learning a student had, the lower the number of plans disrupted by the pandemic."
Students from low-income households, Hispanic/Latino students, and Asian students were more likely to report a higher number of disrupted activities. The researchers suggest that one explanation for the disruption of college planning activities could be due to the digital divide. The report outlines the following recommendations to improve participation and connection to college preparation opportunities:
Ensure students are aware of the available opportunities and their benefits
Promote equity using virtual college preparation opportunities
Incorporate relevant topics in college preparation opportunities
Provide personalized support based on student concerns
As shared in Part 1 of "The Pandemic's Impact on Student's Postsecondary Decisions", direct high school to college enrollment for the class of 2020 dropped by 6.8% and fell another 2.7% for the class of 2021. Also, of those who started college in the fall of 2019, 26.1% chose not to return the following year and only 2% of the disengaged class of 2020 re-enrolled fall 2021. Students attending low-income high schools had a 10.7% college enrollment decrease, compared to 4.6 percent for students enrolled in higher income schools. Enrollment for students transitioning from high poverty schools fell by 11.4% versus 2.9% for low-poverty schools. Additionally, high minority schools saw an overall enrollment decline of 9.4%, while enrollment from low minority schools decreased by 4.8% (National Student Clearinghouse Research Center, 2020; 2021).
Student feedback and testimonials highlight a number of on-going concerns and we break these down below and share suggestions for next steps.
COVID-19 Related Post Secondary Enrollment Concerns
* Financial Burdens Remain a Barrier
For many students, the financial strains faced before the pandemic have been exacerbated due to students' not being able to afford tuition and/or the need to support the family financially. This is especially true for students serving as caretakers of a family member due to COVID related sickness or loss. Fearing the financial burden their attendance decisions might place on their families and themselves, they have also become increasingly skeptical of student loans. Students are questioning the value of higher education more holistically and want to see the connection between further education and future opportunities.
* Online Learning Fatigue 
Even though today's learners have grown up with a high level of engagement with technology (i.e. social media, laptops, online learning platforms), the drastic shift from in-person to on-line learning has impacted the level of stress and anxiety they have experienced. In general, the increased social isolation has impacted students' ability to concentrate and/or stay on-top of their studies or projects. Students also shared the lack of accountability and the high level of distraction in the home often made learning online challenging. 
* Increased Mental Health Needs and Crisis
Although the mental health needs of youth was of concern pre-pandemic (i.e. suicide was the second leading cause of death for individuals ages 13-25 (SAMHSA website), the majority of research conducted since March 2020 (Eysenbach et al., 2020; Savitz-Romer et al.,2021; Singh, et al., 2020; Panchal et al., 2020) highlight how COVID-19 has impacted children's mental health in ways never seen before. This includes heightened trauma, suicidality, drug and alcohol abuse, post-traumatic stress disorder, technology addiction, and family dysfunction (Pincus et al., 2020). Moreover, vulnerability factors like developmental age, educational status, pre-existing mental health condition, being economically underprivileged or being quarantined due to infection or fear of infection significantly impacted the quality and magnitude of impact on students (Singh, et al., 2020). Overall, the increased isolation due to long-term quarantine and social isolation is also a risk factor for suicide; and the lack of access to school-based mental health services in the K-20 educational setting, may exacerbate mental health concerns and/or crisis (Panchal et al., 2020). The Hopeful Futures Campaign put together the first national report card, scoring every state on policies that support school mental health. They issue an urgent call and make recommendations for  mental health services that are responsive to the ongoing COVID pandemic.  
* COVID Related Disruptions
As the pandemic accelerated college enrollment declines (National Student Clearinghouse Research Center, 2020; 2021), students have indicated the need to defer enrollment due to needing to work to support their families, fears of getting a family member sick, limited access to comprehensive supports at the college level, they do not believe they can afford tuition and other college related costs, or disruption or continued closures of college and universities. Because of these disruptions, many students have opted to change their first college choice, deferred enrollment for a year, or shifted from full-time to part-time enrollment.
* Need for Wraparound Services
According to the National Wraparound Initiative, wraparound services is a comprehensive and holistic approach to providing mental health services to youth and their families. Through a team of professionals and other supports, services and interventions focus on what youth and families need in order to thrive. Key to wraparound is to minimize the multiple systems and providers youth and families with complex needs interact with. Given the expressed postsecondary needs of recent high school graduates, it's not surprising that wraparound services have been identified. Wraparound services focus on providing access to community services and other professionals that can address the psychological, mental health, and day-to-day needs of a youth and/or family. As previously stated, the pandemic has impacted the mental health, funding needs, and family structures of students. Without interventions and services provided to students as they transition into college, persistence and academic achievement remain fragile to the pressures and demands of higher education.
Key Takeaways for School Counselors and College Access Partners
Current data highlights high school seniors' desire for personalized and responsive post-secondary guidance that is malleable to a quickly changing world. In addition to traditional postsecondary advising, practitioners should explore how the pandemic has impacted students' academics, financial stability, and social and cultural interactions. It's also important to inquire about students' overall future mindset. As many students are also selecting to delay postsecondary enrollment, advising should incorporate a plan to address the pandemic-induced gap. Through an asset-based approach, practitioners can also include students' social capitals and community cultural wealth, such as aspirational, linguistic, social, navigational, familial, resistant, perseverant, and spiritual/faith wealth, into the process.
COVID-related post-secondary data also illuminates the emergent need for K-12 schools, practitioners, college access partners, and higher education leaders to establish local, state, and national efforts to continue to identify the challenges students are facing. The educational community must also work to quickly address existing barriers to students' postsecondary success, especially for students from marginalized and low income communities.
Best Practices and Guiding Questions
An immediate action K-12 schools can take is to complete a program-assessment of school-level postsecondary practices in place. A program assessment should consider the following best practices:
A review of school-level data to identify gaps in services.
The identification of immediate academic adjustments that need to be considered as long-term best practices.
The identification and assessment of collaborators within the school and community.
The assessment of practices that capture student and family perspectives and needs.
A program assessment should also position school counselors and college access partners to consider long-term sustainable changes to their college-going program. Guiding questions to this process include:
How will the identified gaps be addressed within the postsecondary advising process?
How will gap-students, such as those who opted to deferred enrollment for a year, be captured and supported to enroll into college post their gap?
How will the postsecondary funding needs of students and families be addressed?
In what ways can college access partners, collaborators, and other stakeholders help to address pandemic related equity and access gaps?
How will the captured voices of students and families be used to inform the postsecondary advising process?
What new postsecondary advising models or approaches need to be considered?
Racism, anti-blackness, and white supremacy cannot exist in systems that claim to value all human life (Holcomb-McCoy, 2021, Chapter 5). Facing what many are referring to as "twin pandemics", one focused on Covid19 and another focused on racial injustice, educators must understand, draw attention, and commit to dismantling racism and marginalization in communities and schools. Hines et al. (Holcomb-McCoy, 2021, Chapter 5) share the following recommendations to help center antiracist policies and practices in postsecondary advising support:
Policy
Conduct an audit of documents, blueprints, and policy briefs to ensure anti-blackness and white supremacy are in no way reflected in college and career readiness policies.
Review the school's mission statement, goals, policies, and procedures to guarantee they incorporate principles and practices that promote diverse perspectives, cultural competence, and inclusive excellence.
Ensure that school policies represent the cultures, languages, and racial/ethnic backgrounds of the community.
Avoid imposing values that may conflict with some racial/ ethnic/ cultural groups in the community
Ensure that all notices and policy communication to parents are written in their language of origin.
Make sure that policies intentionally address practices that increase college enrollment, persistence, and completion for minoritized students.
Recognize and challenge discrimination and discriminatory practices.
Identify federal funding opportunities that widen access and success for minoritized youth in higher education.
Establish college and career competencies that are centered in antiracism and equity-driven practice.
Practice
Conduct systematic professional development workshops with faculty that illustrate how racism is perpetuated through certain policies and practices.
Facilitate an antiracist system audit in concert with administration and adjust school handbooks and related policy guides accordingly.
Conduct listening sessions with minoritized communities to develop a list of actionable steps to take toward facilitating a sense of belonging for students. Then, create partnerships with community members to execute a plan toward the identified goals.
Design and deliver large group guidance lessons to students that promote their awareness, knowledge, and skills around racism, its deleterious effects in schools, and their power to change the narrative in their school and community.
Collaborate at district and school levels through horizontal and vertical teaming to implement and develop systematic antiracist practices that can be used by all schools but customized to meet the needs of individual schools.
Work with high school graduates going off to college or any postsecondary institution to identify affinity groups, culturally relevant organizations, and offices that promote equity, diversity, and inclusion.
Invite Historically Black Colleges and Universities (HBCUs); Hispanic Serving Institutions, and Minority Serving Institutions (MSIs) to your school, rather than only inviting the traditional Flagship and Research 1 institutions that normally reflect White middle class, and suburban norms.
Work with school leaders to promote a school culture of respect and inclusivity for non-traditional families.
Messaging about postsecondary opportunities and high expectations must be promoted equitably and supported by school counselors as well as school leaders.
Engage in articulation from middle school to high school to ensure every student is provided an equitable opportunity to take courses for postsecondary preparation as well
Call out biased and/or racist practices that occur during the registration process, especially for students of color, English Language Learners, students with disabilities and students from economically disadvantaged backgrounds.
For additional information and guidance to complete a program self assessment and audit, refer to the following resources:
If you would like to have your current high school seniors included in the 2022 Postsecondary Pandemic Survey, please fill out this form https://cepa.chat/Postsecondary-Pandemic-Surve