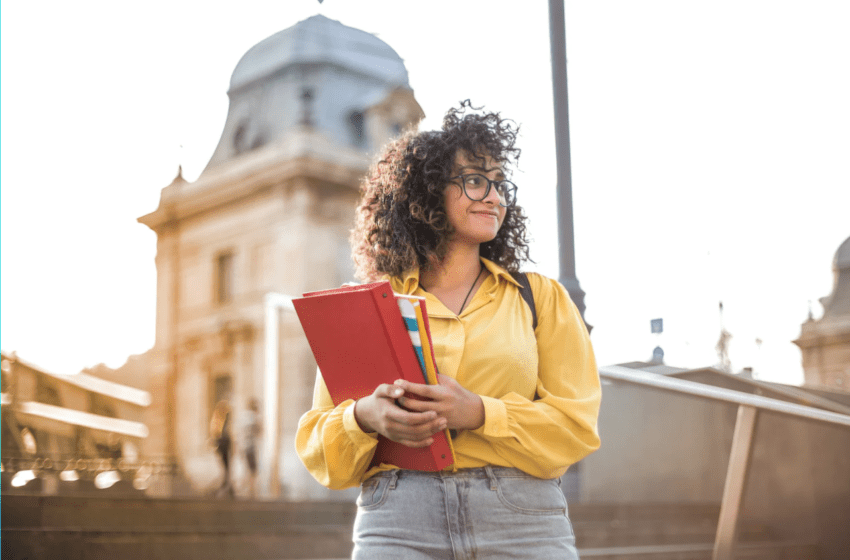 Equity-Based Career Development and Postsecondary Readiness Special Issue and the NEED for the School Counseling Profession
Now more than ever, a postsecondary education or training is needed given the shift in the workforce and the credentialing needed for employment in certain types of career fields. Both first lady Jill Biden and former first lady Michelle Obama have repeatedly stated the need for an education beyond high school for our citizens to compete globally. The benefits (better economic position, healthcare, etc.) of a postsecondary education or training outweigh the costs as individuals have the potential to make over one million dollars more than someone with just a high school diploma (Carnevale et al., 2015; Ma et al., 2019). However, we must ensure that our most vulnerable populations have access to information and resources to get to a postsecondary institution as well as graduate or acquire the skills to successfully gain employment in a career of their choice. Specifically, we see opportunity gaps among Black and Latinx students to pursue and attain an education which is the passport to achieving the American dream. Thus, we developed this special issue with seven articles that add to the scientific literature addressing the present issue to provide access and equitable opportunities for ALL students in postsecondary attainment. We describe the articles in the next section and adopted the exact language from our special issue (Hines, Mayes, & Harris, 2022).
In the first article titled, Brown Bag to Lunch Buffet: A Case Study of a Low-Income African American Academy's Vision of Promoting College and Career Readiness in the United States, co-authors Edward L. Fletcher, Jr., Erik M. Hines, Donna Y. Ford, and James L. Moore, III discuss the unique leadership behaviors and initiatives that facilitate college and career readiness of African American students. They specifically highlight the role that urban school leaders can play in preparing students through career academies. In article two, "I Was Going to Work Full-Time at Roses Department Store:" The Need for College Readiness with Black and Latinx Students, Dana Griffin and Nicole Birkenstock discuss creating equitable college readiness practices in K-12 schools, particularly for Black and Latinx students who are at risk for not receiving college readiness knowledge and skills. In article three, Structured Pathways, Reinforced Plans: Exploring The Impact Of A Dual Enrollment Program On The College Choice And Career Interests Of Future Teachers Of Color, Jennifer M. Johnson, Joseph H. Paris, and Juliet D. Curci explain how to promote postsecondary access and teacher diversity through a dual enrollment program with a Grow Your Own emphasis using a case study analysis.
In article four, Breaking Down Barriers: A Culturally Responsive Career Development Intervention with Racially Minoritized Girls of Color,  co-authors Marsha L. Rutledge and Philip B. Gnilka detail the challenges and opportunities related to the career development experiences for girls of color. The authors go on to discuss the impact of a fifteen week culturally responsive after school program tailored specifically to the needs of girls of color. In particular, authors discuss the impact of the career intervention on participants' career exploration, leadership, and career decision making self-efficacy. In article five, Study Abroad: Perspectives from Historically Underrepresented Student Populations, Meaghan E. Ecker-Lyster and Nazedya Kardash discuss improving access to study abroad for historically underrepresented students and, through a qualitative research study, sought to understand how an abbreviated study abroad experience influences their decision to pursue this program. In article six, Over the Rainbow: A Career Development Group for LBGTQ+ Teens, co-authors Anita A. Neuer Colburn and Isabella M. Herrera discuss the unique career development experiences of LGBTQ+ students. Authors build on the work of Pyle and Hayden (2015) to propose a six-session model for career group counseling which is intentionally collaborative with LGBTQ+ identified community members.
In article 7, Campus Visits as Predictors of Postsecondary Enrollment in Low-Income, Rural School Districts, co-authors M. Corrine Smith, Ross Gosky, and Jui-Teng Li examine the relationship between visits to college campuses by middle school and high school students and postsecondary enrollment rates where campus visits are classified as both formal college visits and also informal campus visits, through GEAR UP. They found that both informal (Educational Campus Field Trip) and formal (Traditional College Visit) campus visits had an association with postsecondary enrollment rates, with formal campus visits collectively having a stronger impact than informal campus visits. Last, in article eight, He Needs to be in a Learning Community – Learning Community, a place of Respite and Brotherhood while Persisting in College, author Ngozi Taffe uses Community Cultural Wealth theory to discuss the impact of living and learning communities on the persistence of Black males in college. The author unpacks various components of one living learning community and provides specific recommendations for Black students and the college administrators who serve them. Specifically, the author stresses the importance of a holistic learning experience for Black males where their academic, social, emotional, and cultural development are attended to. 
School counseling, as a profession, began in the early 1900s with a focus on vocational guidance in part due to the industrial revolution (Stephen & Lindsey, 2011). It continued to be shaped through governmental legislation (i.e. the National Defense Education Act) in response to the launch of Sputnik in the 1950s and the need for the U.S. to remain competitive in the areas of science, technology, engineering, and mathematics with other countries. In subsequent years, the field of school counseling became more formalized through the establishment of the American School Counselor Association (ASCA) in 1958 (Stephen & Lindsey, 2011), which allowed for an expansion of the focus of school counselors. Soon, it expanded from vocational (career) guidance only, to include academic and socioemotional development as well. This expanded focus allowed for school counselors to focus on the holistic development of students and made clear the connections between each area of development. For example, school counselors noted that challenges students experience in socioemotional development meant challenges in both academic and career development as well. The developmental focus with more recent iterations of the ASCA National Model that advocates for comprehensive school counseling programs support the holistic success of ALL students. In summary, the school counseling profession evolved from identifying the best and brightest students (which usually meant the most privileged) to ensuring EVERY student has the opportunity to develop their full potential. 
Current challenges to school counseling, particularly with Anti-LGBTQ legislation (i.e. Florida HB 1557 -"Don't Say Gay Bill"), Anti-SEL legislation (i.e. Oklahoma SB 1442)  and even Anti-school counseling legislation (i.e. Alabama HB 457) creates difficulties for school counselors to support students holistically. Further, the push to exclude history lessons related to race relations in America, via Anti-CRT legislation (i.e. Texas HB 3979), creates unsafe spaces for students, especially Black youth. It exacerbates the oppressive conditions that historically marginalized populations have endured for decades and creates unnecessary and harmful barriers for school counselors to provide appropriate support. Further, with the rise in mental health needs and changing educational environments related to the response to the COVID-19 pandemic, thus limiting learning opportunities, students are vulnerable to having their holistic needs go unmet (Center for Disease Control, 2021; Dorn et al., 2020). These unmet needs will have lasting impacts on K-16 students' academic, socioemotional, and career development and success (Marques de Miranda et al., 2020). In fact, college enrollment rates for graduating high school seniors has dropped since the onset of the pandemic. Uncertainty of postsecondary schooling along with absorbent costs and even individual readiness for such have been deciding factors for many graduating seniors (National Student Clearinghouse Research Center, 2020; Watson & Pananjady, 2020).  As such, school counselors must engage in holistic school counseling practices around career development to respond to the current need of students along with the ever changing landscape of postsecondary opportunities. This special issue contributes to holistic and comprehensive practices which school personnel (i.e., school counselor, teachers, school psychologists, and administrators), as well as faculty and staff in higher education, vocational schools, and institutions such as one-stop career centers can use to support the healthy career development and postsecondary readiness of students, especially those from historically marginalized backgrounds. To access our special issue, please click the following link: https://scholarworks.wmich.edu/jca/vol7/iss1/.
References
Carnevale, A. P., Cheah, B., & Hanson, A. R. (2015). The economic value of college majors. Georgetown University, Center on Education and the Workforce.
Center for Disease Control. (2021). Anxiety and depression:Household pulse survey. https://www.cdc.gov/nchs/covid19/pulse/mental-health.htm
Dorn, E., Hancock, B., Sarakatsannis, J., & Viruleg, E. (2020, June 1). COVID-19 and student learning in the United States: The hurt could last a lifetime. https://www.mckinsey.com/industries/public-and-social-sector/our-insights/covid-19-and-student-learning-in-the-united-states-the-hurt-could-last-a-lifetime#
Hines, E.M., Mayes, R.D., & Harris, P.C. (2022). Introduction to special issue: Equity-based career development and postsecondary readiness. Journal of College Access, 7(1), 7-10. https://scholarworks.wmich.edu/jca/vol7/iss1/2
Ma, J., Pender, M., & Welch, M. (2019). Education pays: The benefits of higher education for individuals and society. In CollegeBoard. https://research.collegeboard.org/pdf/education-pays-2019-full-report.pdf
Marques de Miranda, D., da Silva Athanasio, B., Sena Oliveira, A. C., & Simoes-E-Silva, A. C. (2020). How is COVID-19 pandemic impacting mental health of children and adolescents? International journal of disaster risk reduction, 51, 101845. https://doi.org/10.1016/j.ijdrr.2020.101845
National Student Clearinghouse Research Center. (2020). 2020 high school benchmarks with covid-19 special analysis: National college progression rates. https://nscresearchcenter.org/wp-content/uploads/2020_HSBenchmarksReport.pdf
Pyle, K. R., & Hayden, S. C. W. (2015). Group career counseling: Practices and Principles (2nd). National Career Development Association.
Stephens, D. L., & Lindsey, R. B. (2011). Culturally proficient collaboration: use and misuse of school counselors. Corwin SAGE.
Watson, A. & Pananjady, K. (2020). College financial aid applications down 16% this school year. Ct Mirror. https://ctmirror.org/2020/12/11/college-financial-aid-applications-down-16-this-school-year/