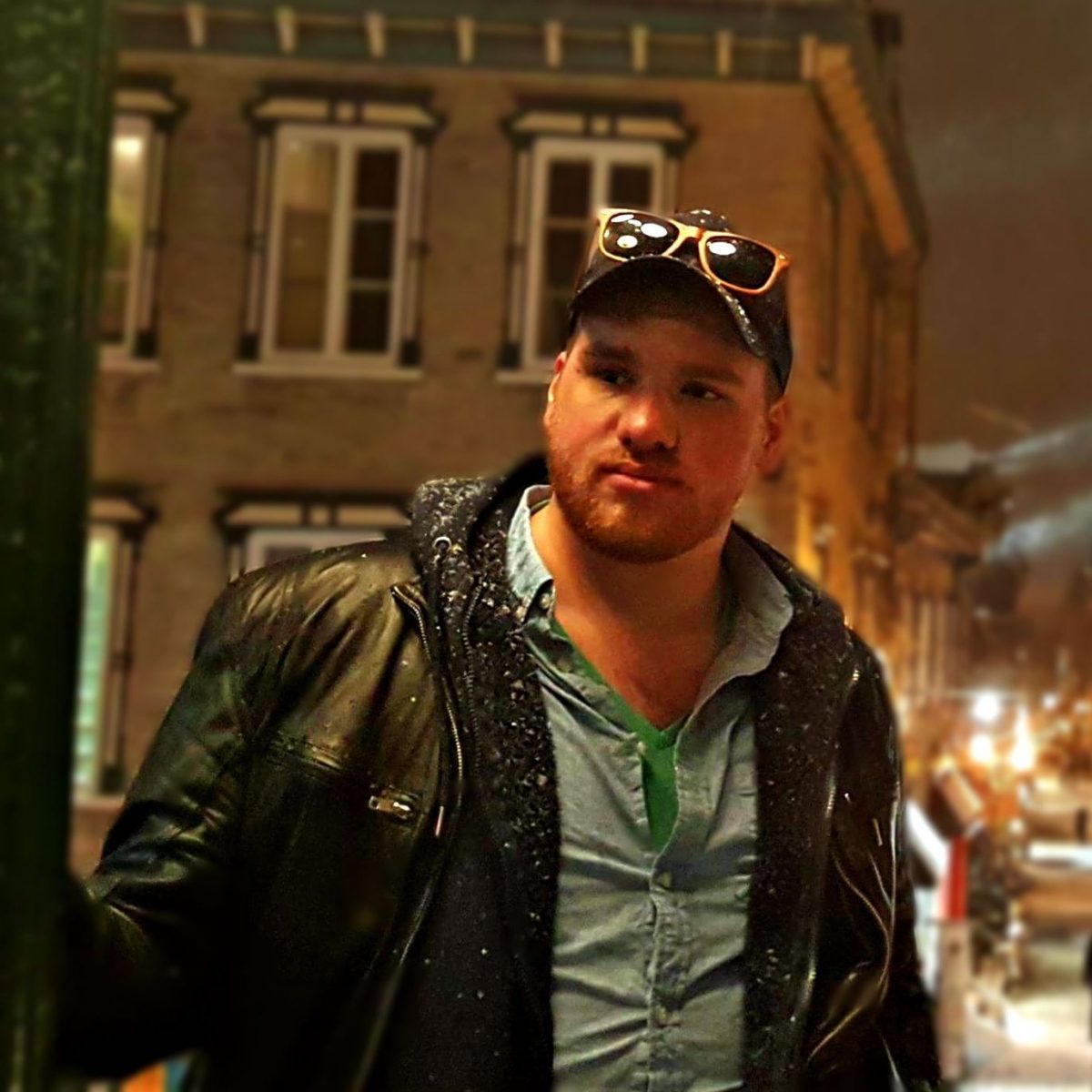 #GraduateStudentsNow- Zachary George Short
Responses by Zachary George Short (he/him/his)
M.A. in Counseling in Educational Settings at Rowan University
What inspired you to want to become a school counselor?
When I first entered my undergraduate studies at Rensselaer, I faced a lot of unanticipated failure with my academics and subsequently a lot of social-emotional exhaustion. Thankfully, as I came into new learning opportunities and eventually the role of a Resident Assistant, I had the opportunity to work under an amazing supervisor (and a certified counselor) that was able to normalize this turbulent journey in self-development.
My supervisor actually helped readjust my sense of self and purpose by introducing me to two major things: community conversations and guided self-reflection. In my brain, I probably knew that college was tough in some way for every student, but it was hard for me to accept this after failing to meet the expectations I had set for myself in high school. Thankfully my supervisor understood that the best way to process such knowledge would be through experiential conversations, so he began to introduce me to college groups and mentors that were willing to share their own chaotic journeys in navigating higher education. Through these conversations, it really became clear to me that there were other individuals who had come before me to Renssalear and had to navigate the same ordeals–and they still managed to find amazing success in their lives!
But even beyond that, my supervisor worked with me individually to help develop a reflective mindset necessary to find that success. And I mean, he had me reflect on everything! My classes, my relationships, even my hobbies. And it was thanks to that level of reflection that I came to the realization that my choice to pursue a major in physics wasn't motivated by a love of the science, but instead by a love of the educational environment that had fostered said courses in high school. In reality, it was probably this process of reflection and expanding my worldview that ultimately led me to pursue my degree in counseling. He also helped show me that not only the resident halls, but the entire university could be an amazing opportunity for holistic development if I just saw it as one big learning opportunity. And at that moment, I couldn't help but think that, "Wow, this guy has the coolest job in the world."
What is the biggest challenge you faced in your own educational journey?
I think the biggest issue that I've struggled with would be the opportunities. I know that sounds like such a first-world problem, but it's true! Within the counseling-domain alone, there are so many incredible specializations and problem areas that one could choose to support. Developing trauma-informed practices, normalizing the integration of SEL content, and even developing new systems of multicultural support. These are all areas that I want to explore both personally and as a professional, but it just feels like there isn't enough time in the world. Thankfully, I've also learned to rely on my peers and colleagues.
I have confidence that my peers are competent and curious enough to explore the various need areas of educational counseling, I also rely on them for their diverse skill sets and the approaches they bring to the profession. For example, one of my close peers excels in audio and music mixing and has begun to incorporate said skills into his own therapeutic practices. Recognizing that hip hop therapy is growing into a larger mainstream practice, I've reached out to him on a number of occasions to advise or deliver music-based therapy interventions for the students in my urban school district. Transforming a rap cypher into a group counseling session was something I never could have imagined on my own; but thanks to the ingenuity and innovation of my colleagues, my students are beginning to see the beneficial opportunities of such creative counseling practices. Also, through my own graduate experiences, I now understand that the profession is constantly growing with individuals who will leave no stone unturned.
What is one thing you would tell your younger student self now?
If I could tell my younger self anything, it would be to "value your connections." I can't count the amount of personal growth and accomplishments I've made in the past year alone through the support of the connections I have made in the educational profession. Almost every day I'm talking to a past mentor, a professor, or a peer about some new topic in therapeutic practices and it has made my career that much more fun for me. I only wish that I had started said conversations earlier so that I could've expanded my worldview even more!
I think the best method to start these conversations begins with remembering that your peers and professors are also often excited about the revelations occuring in the field of education. Through just small expressions of curiosity or interest, conversations can expand exponentially and eventually lead to greater insight into new practices in the field. I accredit my entrance into my upcoming doctoral program as the result of said conversations. I had only asked a few professors about their opinion on trauma-informed or how to tackle ACEs and suddenly I was immersed in exciting conversations of educational neuroscience and neuropsychology!
If you wrote a book about your educational journey, what would the title and chapters be?
The book would have to be called Exploring a Diverse & Exciting World: One Step at a Time. It would definitely be a long book, starting out with chapters like "Growing Up in the Absolute South" and having exciting chapters in the middle like "Discovering Humans: The New Science," where the reader learns that I actually first entered college as a physics major. And while there was a lot of eagerness in exploring the domains of our assessed reality through a scientific process, I also knew in my heart that I wanted to pursue a career based in education and social interactions. And for some time, I thought that was the trade-off: scientific studies or social-based, field work. But as I began to delve into the studies of my graduate program, it became clear to me that the counseling profession is much more than just conversations and group sessions. The entire field is a meld of social sciences, assessment, and innovation. Counseling has so many different avenues of research from psychopathology to the neurobiology of trauma. My preconception that it wasn't something I can explore in research has since then been blown away! Another middle chapter would be "The Lumberjack Got Lost Wandering through Beijing." But the most important part is that the book never has an ending!
What message of encouragement would you give to first generation students trying to figure out their postsecondary path?
Don't be discouraged because the path isn't clear. Unfortunately, between modern political matters and social justice reforms, many first generation students don't realize all of educational and career opportunities before them. But once again, don't be discouraged. That's why we are here. Whether it be in the form of a school counselor, an admissions counselor or even a reliable teacher, we are here to support you as the resources necessary to identify what steps you should be taking to achieve your own personal success. As long as you know what your destination is, we'll assist you in finding the right path.
From your perspective, what really works in college advising, access, and success?
From my experience working in a college-advising environment along with my own experience as a student, I think one of the greatest motivators in achieving success in college is short-term goals. Often as students we are too caught up in our end goals: getting a degree, getting a job, and getting rid of college debt. But long term goals also typically bring dissatisfaction when we realize that we are still a distance away from achieving that success. Instead, short term goals like passing an exam or nailing an internship interview often provides us with the type of success that sustains greater motivation. So when working with students in a higher ed setting, I think it is really important to identify and emphasize these small, attainable victories.