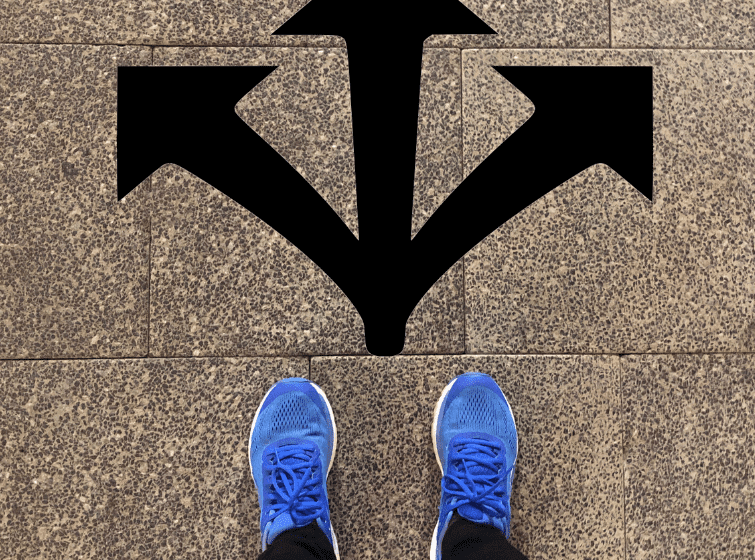 What are my Postsecondary Options?
Vania Silva
Masters Student, School Counseling, San Diego State University
The big questions many high school students are tired of hearing are "where are you going to college?" and "what is next, after high school?" For some, it may seem that there is only one option, whether that is a four year university which we are told is our best option or community college which may appear to be the only affordable option. The truth is that there are many post secondary options including four year colleges (in person and online), community colleges (to complete general ed requirements then transfer or for a certificate program), vocational training, and apprenticeships. So for those who are unsure of what is next or unclear about your options, we will touch on each of these options.
Attend a four year college/university.

In person attendance at a four year college. At a four year university the goal is to obtain your bachelor's degree in four years, though this can depend on a variety of factors. At a four year college you will complete your general education requirements, as well as courses in a certain major. After obtaining your bachelors you can go into the workforce or continue your education (i.e. law school, medical school, and a variety of other Master's and Doctoral programs). For those who want to enter the workforce after graduation, you can enter the specific career field in which you obtained your degree (example, if you obtained a Bachelor's in Biology, finding a career as a Molecular Biology Research Associate). It is possible to also enter into a career field that is not in line with your degree, some positions have the educational requirement of a bachelor's degree, regardless of major.
Online degree program. You can receive your bachelor's degree by attending online classes. Various online programs also allow for more flexibility and taking breaks, so students can work part or full time while completing your degree. Though students do lose out on the social aspects of in person attendance, such as living on-campus, joining extracurricular activities, attending on campus events, and meeting with peers and faculty in person. Online degree programs may also be eligible for financial aid, as long as you meet requirements (relevant article). It is also important to make sure that it is an accredited institution, to ensure your degree is recognized by potential employers or future graduate programs.

Attend a community college.

You can go to community college first in order to complete your general education courses, then transfer over to a four year university to complete and obtain your bachelors. A big pro to this option is the cost, as community colleges are more affordable. Other's might be that you can stay close to home, explore your options in terms of areas of study at a lower cost than at a four year college, flexibility, etc. A con to community college can be the difficulty in staying on a two year time path, due to a variety of reasons such as difficulty in obtaining pre-req courses, confusing transfer requirements, unable to attend full-time due to work or family obligations, etc. If you are interested in this route it would be important to communicate with your academic advisor & the transfer center at your community college to ensure that you are on track and eligible for transfer. Here are additional tips to transferring successfully.
Community colleges also have certification programs for those interested in a short term program that prepares students for specific fields, such as bookkeeping, child development, computer information systems, IT technician, fire academy, medical assisting, welding, etc. In these certification programs, you will take only the courses required to enter that field. This is also eligible for financial aid through FAFSA.

Attend a vocational training program. Vocational training prepares students for employment in a specific field. You will end the program with a certificate and the skills necessary to begin your career in that field, without having to take additional general education courses. These can take anywhere from a couple of months to 2 years, typically. Vocational schools can train you in truck driving, welding, cosmetology, phlebotomy, HVAC, electrical, plumbing, etc. Some vocational training programs are also eligible for financial aid through FAFSA.
Find an apprenticeship. If you are interested in getting into the workforce and learn by doing while on the job, an apprenticeship might work for you. Jobs like masonry, carpentry, drywall, HVAC, machinist, and more can be obtained through apprenticeship. You can find apprenticeship programs in your area here. It is important to look into these opportunities and make sure that they are currently accepting applicants and you meet educational and other prerequisites (such as HSD/GED, possible classes you may have to take, entrance exams, having a driver's license, etc.). It is also important to note that you may also have to take some classes while doing on-the-job work, pay may start off as low as minimum wage, and they can also last anywhere from one to six years.
The important thing to remember is that there are multiple paths and options for everyone. While in high school and even after, for those re-evaluating their previous choices, look into each of these options and see which will best help you reach your goals. If personal and social growth aspects are important to you in a post secondary option, in person attendance at a four year or community college might be the best option. If you prefer to focus on your career and finish quickly, a vocational program might be best. If you want to start working in your career field and learn on the job, apprenticeships are a good option. Whichever path you choose, make sure it is informed and will lead you down your right path.