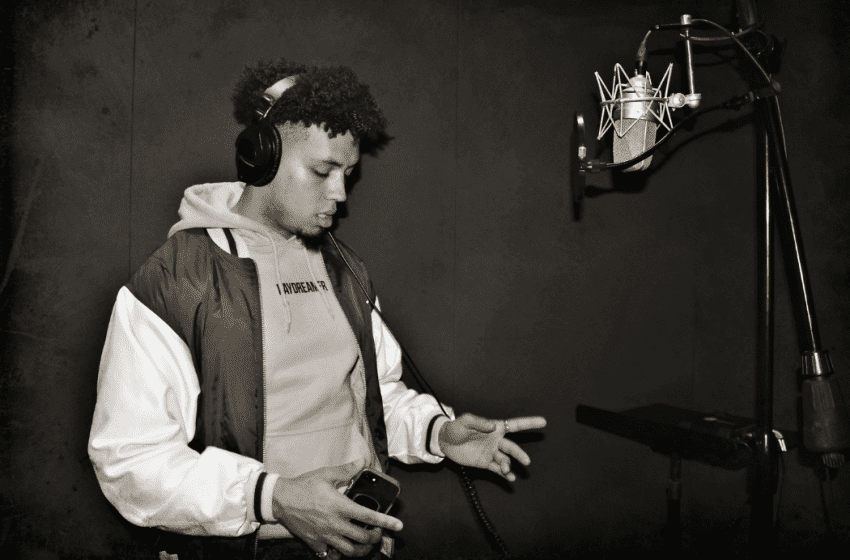 Using Hip-Hop Based Practices to Foster College and Career Readiness for Students in Urban School Settings
Ian Levy, Ed.D. and Erik M. Hines, Ph.D.
"I believe everyone is born into the world to do something unique and distinctive."

Dr. Benjamin Elijah Mays
We echo the sentiments of Dr. Mays. Every individual has the ability to contribute something special and unique to society, particularly our students who live in urban settings. To help students maximize their abilities, certain skills and training are needed for them to optimize their potential. Therefore, an education at the secondary and postsecondary levels are an important part of the process given that the majority of individuals use their gifts and talents in their careers, fulfilling their purpose, or in their life's calling. Moreover, we believe a postsecondary education can play a vital role in the lives of one of our most vulnerable populations from urban settings.
Attaining a postsecondary education can lead to improved career opportunities, higher salaries, and a better quality of life (Carnevale et al., 2015; Hines et al., 2020a). Former First Lady Michelle Obama created the Reach Higher Initiative (now Better Make Room) during her tenure to encourage ALL students to pursue an education or training beyond high school as former President Barack Obama's North Star initiative centered around being a global leader in producing the higher proportion of college graduates by 2020. Currently, the Biden-Harris Administration priorities include positioning the middle class to compete in a global economy by improving the United States' global standing in the world. A postsecondary education is vital in order for the aforementioned to be accomplished. More importantly, we must ensure students of color, women, and potential first generation students are not left out of the equation, especially those from urban school settings.
Preparing students in urban schools for postsecondary education must be innovative and transforming. We must engage them and meet them where they are rather than trying to get them to meet educators where they are. Therefore, we propose integrating hip-hop based practices with college and career readiness activities as a method to ready urban students for postsecondary opportunities.
Hip-Hop based practices in education, broadly, span decades (Morrell & Duncan-Andrade, 2002; Stovall, 2006, Alim, 2011; Ewing, 2014, Levy & Adjapong, 2020) all calling for the need to infuse culturally sustaining approaches into our school curricula. Hip-Hop based approaches are often rooted in a foundational understanding of hip-hop culture as a movement that amplified Black and Brown voices against systemic ills (Chang, 2005), using documents like mixtapes to protect the culture from erasure (Ball, 2011). Drawing from the reality that the educational system in America has historically weaponized assimilative praxis to minimize the voices of Black and Brown youth, Emdin (2016) calls for the use of hip-hop based approaches to support youth in reclaiming knowledge, culture, and history. Therefore, contemporary understandings of hip-hop in educational spaces believe in activating youth as change agents, who pull from their intra- and interpersonal network of resources to engage in the creation of multimodal hip-hop projects that simultaneously advocate for social justice and spur academic, career, and social and emotional development (Adjapong, 2019; Levy & Travis, 2020; Washington, 2018). This social justice or strengths-based hip-hop scholarship pulls from the core belief that hip-hop is resilience, leverages joy, and corrals the community to make sense of and combat external realities – the proverbial rose that grew from concrete (Shakur, 1999). As hip-hop practices have been more trendy, particularly in the realm of counseling and therapy, practitioners need to be careful to not frame Black and Brown youth solely as traumatized, broken, or in need of saving. Both education and counseling often operate from deficit models which pathologize youth experience, label concerns as internal, and then call for interventions to fix said problems. This is the antithesis of hip-hop which is a response to ecological contexts that produce feelings, and illustrates how the education system can erase culture through pulling hip-hop based practices into the matrix of assimilative praxis if its practitioners are not intentionally critical. Use of hip-hop practices in school counseling argues for a shift away from a deficit lens, seeing youth as complex, irreducible (Hannon & Vareen, 2016) and asset-rich (Bryant & Henry, 2012), human beings who can optimize their internal capacities if we as educators create the systems to do so (and abolish the ones that don't). Therefore, Bettina Love's (2019) call for the centering of joy and love in our education practices is essential in hip-hop because it allows educators the ability to see youth as complex individuals and foster their knowledge and capacity to actualize.
In school counseling practice, we've seen hip-hop leveraged as a small-group intervention (where students write, record, and perform emotionally themed music) to support students with navigating stress, anxiety, depression (Levy & Travis, 2020) and developing coping skills (Levy, 2019). In collaboration with teachers, hip-hop lyric writing interventions around science content have enabled the simultaneous acquisition of academic content and the processing of social and emotional concerns (Emdin et al., 2016). Youth have led initiatives to design physical school spaces, in the form of hip-hop studios, as potential safe-havens to express themselves authentically, process difficult emotions, and build relationships with peers (Levy & Adjapong, 2020). In each of these interventions, youth were positioned as experts of their own stories and development, who called on educators and schools to relinquish control and allow them to display their brilliance.
Some researchers (Lee & Goodnough, 2018; Lunenburg, 2010) note that schools are systems. Moreover, these systems have subsystems (e.g., community, family, and district) that impact the academic, socioemotional, college, and career outcomes of students (Bronfenbrenner, 2005). For this reason, we have adapted an integrated, systemic approach with programmatic intervention levels created by Lee and Goodnough (2018) to incorporate college and career readiness activities with hip-hop based practices to prepare students in urban school settings for postsecondary options. See table below.
System Level
College & Career Readiness Activity
Hip-Hop Based Practices
Individual
Instill the belief that college or a postsecondary pathway is a viable option; Working with students at the middle and high school levels to choose college and career ready courses for postsecondary preparation (academic/educational planning); Working with a student through career assessments to help them understand their career options, gifts, interests, and talents.
Lyric Writing as Emotive Journaling: Lyric writing can be used as an assessment, where school counselors co-select an instrumental beat with youth, and have them reflect lyrically on their strengths, areas of growth, and then goal setting. For example, students might construct a song titled "5-year plan" where they set long-term and short-term goals. This inherently narrative and aspirational verse can illuminate myriad student assets that can be used in the college and career planning process.
Group
Discussions around navigating the postsecondary process with students from urban school settings on topics such as potential barriers, advantages-learning how to thrive in new environments, and learning to code switch.
Collaboration as Role-play is a hip-hop and school counseling tactic that engages students in the discussing, processing, and co-constructing of a song around a shared emotional theme. In the content of CCR work, students can collaborate on songs around transitions to college, financial planning, or imagining how they would navigate the slew of barriers that exist on college campuses. The act of having students engage in this work in pairs to help students preemptively develop skill to navigate future barriers, but also learn from their peers about alternative tactics.
Classroom
Show movies/documentaries on postsecondary institutions (e.g., Higher Learning or School Daze) to discuss the nuances of being a student in those postsecondary settings, especially students of color, first generation, and English Language Learners.


Mixtape Making as a school counseling large-group process tasks students with highlighting a social justice theme of importance to them (retention issues on college campuses), which they then research, discuss, and plan a multimodal music project around. This might mean students, over the course of a series of classroom counseling lessons, construct multiple songs, a music video, artwork, and/or a social media campaign which helps them disseminate their findings. Germane to mixtape creation however, the research has to be strong. Meaning students need to be able to understand, and report out on retention issues, even developing personal solutions to navigate external challenges. Ancillary skill development is also apparent here including research and writing skills, public speaking, social media marketing, tangible art making skills, and many others.
Grade Level
Bring guest speakers who live/or from urban areas with postsecondary credentials. Also, have guest speakers who have backgrounds in hip-hop and pursued and attained a postsecondary education.
School counselors might organize a panel of speakers who have drawn from hip-hop to construct innovative careers across disciplines. Notable professionals exist across scholarly disciplines, as well the fields of business, architecture, the nonprofit sector, and service industries who have each leveraged hip-hop sensibilities to transcend music and art and find success in other fields. However, grade level hip-hop interventions should not be limited to external guest speakers or experts. Students who have engaged in rigorous and creative mixtape making can share-out their research and findings via grade-level shows. This offers each grade level the opportunity to digest the relevant mixtape content. For example, homerooms at each grade level can then process the show with guide breakout discussions that future explore the college and career process.
School Wide
Create a college going culture throughout the school (signs, posters of postsecondary institutions, positive/inspirational messages); College/Vocational night; College virtual/physical tours; Partner with local colleges universities, and vocational schools for programming (Hines et al, 2020b).
Immersive College Tours can follow the creation of student-made mixtapes. School counselors deploying Hip-hop informed CCR must form partnerships with college campuses, prior to college visits, to carve out opportunities for students to share their work. For example, a school counselor might identify a Black Student Union on a college campus to collaboratively hold an open-mic event where college students and high school students can perform. Then, in addition to the normal tour activities, an experiential/immersive open-mic event can occur where students share out their rhymes about retention, transitions, and/or five-year plans, while also building community within otherwise potentially isolating campuses. Much like a post-tour reflection that artists engage in, a post-college tour reflection can be facilitated by school counselors. Here school counselors guide youth though processing their college visit, reflection on the open-mic event, but also fit. The immersive nature of the tour should increase the depth of the reflections, as students are offered a genuine opportunity to assess feelings of connectedness or lack thereof. Pictures or documents from the college-tour performances can then be displayed across the school building to create a college-going culture that looks and feels relevant to students.
District
District school counselor supervisors can align the college and career readiness curriculum (district wide) where all school counselors are using the same pedagogy to merge hip-hop based practices and postsecondary readiness.
Experts in hip-hop based practices can come in and facilitate a district wide training for ALL school counselors. For example, a recent study explored a hip-hop based active listening skill professional development that focused on practicing the dialogical skills needed to engage in hip-hop work individually and in groups (Levy & Lemberger-Truelove, 2021).
Family
Meet with family to talk about shared aspirations and goals of their child's postsecondary future.
At the family level, hip-hop based practices can be used as a tool to engage parents/guardians in dialogue around youth's career and college aspirations. Opportunities in this arena are vast, including parent meetings where students share songs (like their five-year plan) with their parents and then discuss the content. This can happen in an individual students and family context, or as a larger listening party where a small-group of students share their entire mixtape with parents, to facilitate a larger discussion around the college and career process. Viewing family as an asset in supporting student development, opportunities may arise for parents to lead workshops (across music, art, research, business and marketing disciplines) that help elevate mixtape projects.
Community
Facilitate college and career readiness workshops at a local community center or church.
Community engagement opportunities include:
Developing a college and career festival featuring local hip-hop artists who have postsecondary backgrounds to perform and/or speak on a panel about topics on college and career readiness. Paying local community members to run after-school programming that focuses on beat making, music engineering, clothing design, graphic design, social media marketing, etc.


Our integrative approach to college and career readiness using hip-hop based practices is not exhausted and can be a foundation for helping students from urban settings with postsecondary planning. Hip-Hop can be a remedy for helping students aspire to education and training beyond high school that will not only give them optimal career outcomes, but reinforce that a culture rooted in love and asset-based can play an important role in their personal development.
Ian Levy, EdD is an Assistant Professor and Director of the School Counseling Program at Manhattan College, a New York City native, former High School counselor, and the Vice President of Counselor Educators for the New York State School Counselors association. His research interests include the examination of mental health practices in urban schools, which entails exploring the effective use of the school counselor and other school staff to support the emotional lives of young people. Most notably, Dr. Levy piloted the development, implementation, and evaluation of a Hip-Hop based counseling framework that engaged students in small-group counseling through the writing, recording and performing of emotionally-themed mixtapes. His work has been featured on various news outlets including the New York Times, and CNN, and published a variety of reputable academic journals. In 2016 he was named the New York State School Counselor of the Year. Ian is a co-editor of the HipHopEd: The Compilation on Hip-Hop Education, Volume 2, and author of a forthcoming research monograph with Routledge titled Hip-Hop and Spoken Word Therapy in School Counseling: Developing Culturally Responsive Approaches (in May, 2021). Ian is also an emcee, and released his album – And Then It Glistens – in 2020.
Erik Hines, Ph.D. is an associate professor in the Department of Educational Psychology and Learning Systems at the Florida State University as well as the coordinator of the Counselor Education Program and School Counseling Track. Dr. Hines prepares graduate students to be professional school counselors. Dr. Hines's research agenda centers around: (a) college and career readiness for African American males; (b) parental involvement and its impact on academic achievement for students of color; and (c) improving and increasing postsecondary opportunities for first generation, low-income, and students of color (particularly African American males). Additionally, his research interests include career exploration in the fields of Science, Technology, Engineering, and Mathematics (STEM) for students of color. Dr. Hines has secured research funding to study the college readiness and persistence of African American males to improve their academic and career outcomes. His research has appeared in peer-reviewed journals, such as the Journal of Counseling and Development, Professional School Counseling, The High School Journal, and Urban Education. Equally important, Dr. Hines is an ACA Fellow. Dr. Hines received his Ph.D. from the University of Maryland, College Park in Counselor Education with a concentration in Urban School Counseling. Finally, he has worked as a counselor in various K-12 settings and for the Ronald E McNair Post-Baccalaureate Achievement Program.
References
Adjapong, E. (2019). Towards a practice of emancipation in urban schools: A look at student experiences through the science genius battles program. Journal of Ethnic and Cultural Studies, 6(1), 15–27.
Adjapong, E. S., & Emdin, C. (2015). Rethinking pedagogy in urban spaces: Implementing hip-hop pedagogy in the urban science classroom. Journal of Urban Learning, Teaching, and Research, 11, 66–77.
Adjapong, E.S., & Levy, I. (2020). Hip-hop can heal: Addressing mental health through hip-hop in the classroom. The New Educator. 10.1080/1547688X. 2020.1849884
Alim, H. S. (2011). Global ill-literacies: Hip hop cultures, youth identities, and the politics of literacy. Review of Research in Education, 35(1), 120-146.
Ball, J. A. (2011). I mix what I like! A mixtape manifesto. Oakland, CA: AK Press.
Bronfenbrenner, U. (2005). Ecological models of human development. In M. Gauvain & M. Cole (Eds). Readings on the development of children (4th ed.). Worth.
Bryan, J., & Henry, L. (2012). A model for building school–family–community partnerships: Principles and process. Journal of Counseling & development, 90(4), 408-420.
Carnevale, A. P., Cheah, B., & Hanson, A. R. (2015). The economic values of college majors. https:// cew.georgetown.edu/cew-reports/valueofcollegemajors/
Emdin, C. (2016). For White folks who teach in the hood… and the rest of y'all too: Reality pedagogy and urban education. Beacon Press.
Ewing, E. L. (2014). Schooling Hip-Hop: Expanding Hip-Hop Based Education Across the Curriculum. Harvard Educational Review, 84(1), 125–128.
Hannon, M. D., & Vereen, L. G. (2016). Irreducibility of Black male clients: Considerations for culturally competent counseling. The Journal of Humanistic Counseling, 55(3), 234–245.
Hines, E.M., Hines, M. R., Moore, J.L. III., Steen, S, Singleton, II, P., Cintron, D., Traverso, K., Golden, M. N., Wathen, B., & Henderson, J.A. (2020a). Preparing African American males for college: A group counseling approach. The Journal for Specialists in Group Work, 45(2), 129-145. https://doi.org/10.1080/01933922.2020.1740846
Hines, E.M., Moore III, J.L., Mayes, R.D., Harris, P.C., Vega, D, Robinson, D.V., Gray, C.N., & Jackson, C.E. (2020b). Making student achievement a priority: The role of school counselors in turnaround schools. Urban Education, 55(2) 216-237. https://doi.org/10.1177/0042085916685761
Lee, V.V. & Goodnough G.E. (2018). Data-driven school counseling practice and programming for equity. In B.T. Erford (Ed). Transforming the school counseling profession (pp. 67-93). Pearson.
Levy, I., & Adjapong, E. S. (2020). Toward culturally competent school counseling environments: Hip-hop studio construction. Professional Counselor, 10(2), 266–284. Retrieved from https://files.eric.ed.gov/fulltext/EJ1259697.pdf
Levy, I. (2019). Hip-hop and spoken word therapy in urban school counseling. Professional School Counseling, 22(1b).
Levy, I, & Travis, R. (2020). The critical cycle of mixtape creation: Reducing stress via three different group counseling styles. Journal for Specialists in Group Work, 45(4), 307–330. doi: 10.1080/01933922.2020.1826614
Love, B. (2019). We want to do more than survive: Abolitionist teaching and the pursuit of educational freedom. Beacon Press.
Lunenburg, F.C. (2010). Schools as open systems. Schooling 1(1), 1-5.
Morrell, E., & Duncan-Andrade, J. M. (2002). Promoting academic literacy with urban youth through engaging hip-hop culture. English Journal, 88–92.
Shakur, T. (1999). The rose that grew from concrete. Simon and Schuster.
Stovall, D. (2006). We can relate: Hip-hop culture, critical pedagogy, and the secondary classroom. Urban Education, 41(6), 585–602.
Washington, A. R. (2018). Integrating hip‐hop culture and rap music into social justice counseling with black males. Journal of Counseling & Development, 96(1), 97-105.