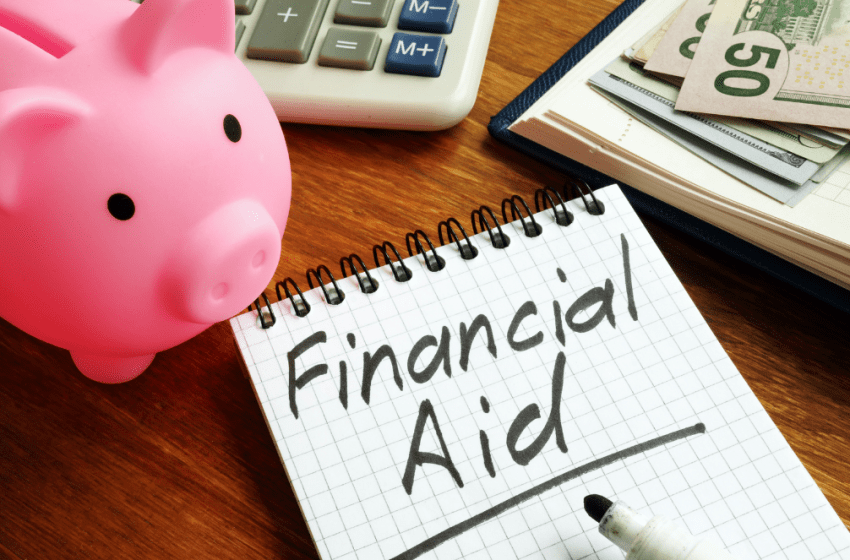 Types of Financial Aid
Vania Silva
Master's Student, School Counseling, San Diego State University
What are Grants? A grant is money from the federal government that does NOT have to be repaid as long as you meet all obligations. Examples of when you may have to pay back a grant are: you drop out before 60% of the semester is over, you go from full-time to part-time during that year, or you receive the TEACH grant (provided to future teachers) but do not complete your service obligation.
What are Loans? A loan in money that you borrow, and MUST be paid back with interest. This means that you will pay back the full amount you borrow, plus a percentage of your remaining balance.
For example, if you borrow $2,000 and there is 5% annual interest. After a year, your total amount owed would be: the $2,000 you borrowed + $100 (because 5% of $2,000 is $100). The $100 in this example is the interest. If you do not make any payments towards the loan, the next year you will owe $2,100 + $105 (because 5% of $2,100 is $105).
The types of loans you may be offered include:
Subsidized Loans- these are for students who are considered financially "in need" using FAFSA calculations. With subsidized loans, the federal government pays your interest as long as you are in school at least part-time, for the first six months after you leave school, and/or during a period of deferment (meaning postponing payment which you have to discuss with the loaning agency).
This means that if you borrow $2,000 (as long as you meet the requirements above) the federal government will pay the interest, and you will still owe only the $2,000 you borrowed.
Direct Unsubsidized Loans- these are available to students and not based on financial need. With unsubsidized loans, you are responsible for paying the interest at all times, including while still in school.
Tips: If you are taking out loans, find out if they are subsidized/unsubsidized and what the interest rate is. Also, make sure that you make payments as recommended or more if possible, otherwise you may end up paying much more than you expected.
Here is a helpful video on "Responsible Borrowing" from Federal Student Aid:
What is Work Study? Federal Work-study is money made available to your college to employ you part-time. As a student, you must seek out and apply to work study jobs on campus. You will be paid for the hours you work, but cannot exceed the amount awarded to you (unless your college can pay your wage after you have used all of your work-study funds). Typical work study on campus jobs are: tutors, library assistants, fitness center positions, computer lab/IT, research assistants, tour guides, department assistants, and many others.
What are Scholarships? A scholarship is free money that may be offered to you by your college or outside sources. You may be eligible based on your financial need, grades/test scores, talent or athletics, or area of study. You should contact your college's financial aid office and ask if they have scholarships available and how to apply. You can also apply to local scholarships meant for students in your area and from your high school; ask your high school counselor about scholarships. You can also find scholarships online, though they may require you to fill out applications and have varying deadlines. Companies like Dell, Coca Cola, Burger King, and many others have large scholarships you can apply to, though be sure to read the eligibility requirements. Make sure that you are eligible, keep deadlines in mind, and ensure your application is complete before submitting. You can also search for scholarships depending on your identities (gender, race/ethnicity, sexual orientation, first generation, undocumented, etc.), college attending, and area of study. Even, if you are not eligible for federal financial aid, you may be eligible for outside scholarships. It is good practice to start researching scholarships early (beginning of your junior year), since there are various scholarships you can apply to beginning the summer between your junior and senior year. Warning: there should be no cost to submit a scholarship application; if there is, it is most likely a scam.