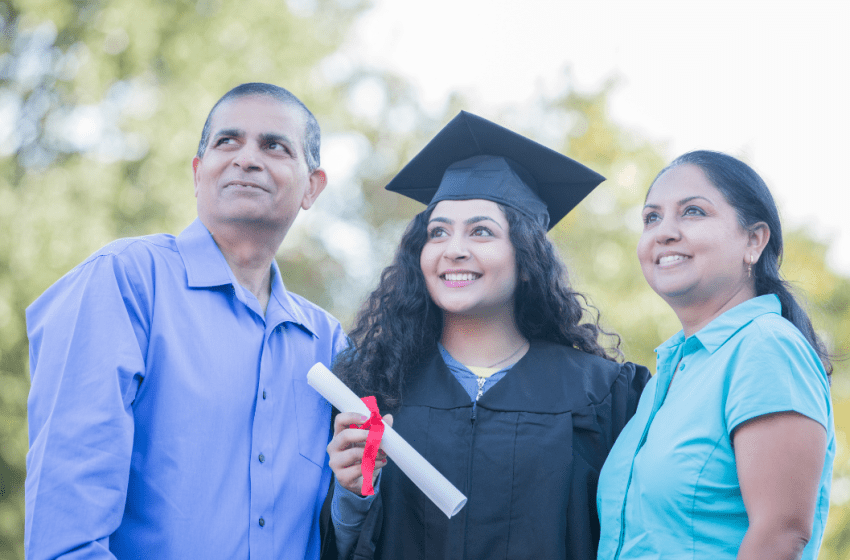 Parents, an Underutilized Resource
By Heidi Pair
Assistant Director at Renaissance Academy
Though I do not have "school counselor" as my title, I have had the privilege of being able to collaborate in a variety of professional development opportunities with those who do. Regardless of official titles, the concerns, struggles, and genuine care for students and how to get them through this year moving forward academically and with mental health intact were shared by all.
This pandemic, in which emotional health issues have soared and access to students has plummeted, has taken a toll on the caring professionals already overloaded with large caseloads and evolving job descriptions pre-Covid. When successfully getting stressed students — and ourselves — through a semester is at the forefront, effective postsecondary advising seems like a lofty and long-term goal.
Yet, the statistics are clear. There is continuous work to be done so that all students have access to timely and relevant post-secondary information and opportunities. Without this work, it will be difficult to get out of this hole a worldwide virus has collectively pushed us in.
Overworked counselors, if you had access to a free resource that would help you reach more students, work more efficiently, and allow more focus of your time and energy where it is needed the most, would you be interested?
As someone who walks along the outskirts of the profession but with the very same concerns for today's students, I would like to suggest a paradigm shift concerning a far underutilized resource: parents.
The burden of responsibility to provide information and postsecondary guidance to students felt by school counselors is obvious. You desire to be able to give more time, more of yourself. How, I ask, is this even possible with the national average of 479:1 student-to-counselor ratio?
One supportive parent can bring that ratio to 1:1.
While I recognize not every student comes from a household with a supportive parent or parents, many do. Every time the words "my student" are used by a counselor, there are usually two additional adults using the words "my child."
What is lacking is not a parental desire or ability to support, but knowledge and awareness. How can school counselors better equip and empower parents to guide their children in post-secondary planning?
Here are three steps to thinking about the role of parents in a new way.
Step 1: View Parents as Partners
Are you viewing parents as true partners in the process of guiding students through post-secondary planning? Or, are you seeing parents as "tools" to help you guide students through the process? Partners work alongside, collaborating with distinct knowledge and talents, toward a common goal. Tools provide things so that someone else can accomplish a task. Evaluate your perspective of parental roles and adjust them if needed.
Step 2: Provide Parent-Focused and Accessible Information
Students should take ownership of their postsecondary path, and parents should be invested in the process alongside them. Your role, as a counselor, is to share the various paths, including possible obstacles, and opportunities that correlate with the student's goals. Consider yourself the travel agent while the parent is the tour guide. Both assist the student needing guidance. One shares information and options while the other walks alongside. The experience of the trip is for the student.
Encourage parents to engage in the process with their students through the way you share and present information. Create lesson plans and guidance for parents to work through with their students rather than have all info directed to just the student. For example, provide workshops that give parents the skillset to help their child think through the process rather than give them checklists of what their student should have "done" by a certain date.
Step 3: Show Students and Parents How to Crowdsource
Guiding a student through college applications, options, and decisions almost seems akin to being a parent for the first time. Sometimes parents just need to share ideas, discuss with others in the same place, and learn from each other. Popular FB groups such as the 100K member Paying for College 101 give parents the resource of each other rather than the efforts of a single school counselor. Showing parents where they can seek out readily available information and support each other will free up your limited minutes with a student to address more specific postsecondary questions or in other needed areas, such as mental health.
The above may seem like logical and simple steps of role definition, information, and support, perhaps even ones you believe you are already doing. As an outsider looking in, I can tell you that is not what I'm hearing during conversations among school counselors. I hear weariness and desperation in attempts to get information and action from students single-handedly while leaving parents, who care for their child more than anyone, on the bench waiting to be told what to do. Parents, who do not understand the postsecondary planning process, have looked to school counselors to take the lead in the process, and school counselors have assumed responsibility for this work beyond what they can provide. Instead, treat parents as counselors-in-training and equip them to guide their students and share their knowledge with others. Parents need a coach and to be invited as an active part of the team.
If you are instead sending signals that "my student" comes with more ownership and responsibility for guidance than "my child," not only do you have it wrong, in a 479:1 world, it isn't even possible.
While continued training of dedicated school counselors in postsecondary advising is critical in increasing college access and postsecondary certificate and degree attainment, when paired with a paradigm shift on the role of parent, we can hit it out of the park.