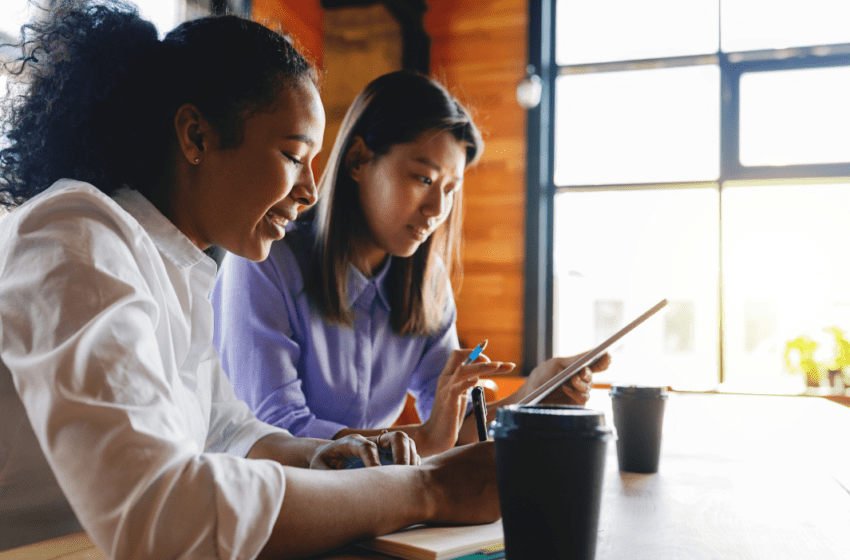 From Traditional to Tailored: How School Counselors Should Consider the Career Development Needs of Minoritized Youth
Career Development in the 21st century is wrought with historical complexities, current disparities, and future problems that warrant a critical investigation. Despite small gains in employment status, narrowing wage gaps, and a narrowing of opportunity (achievement) gaps there is still a need for support and intervention in the area of career development for Black and Brown individuals. Many studies have offered insight into the challenges that minorities face in their personal career development. For example, factors such as financial constraints, racial discrimination, and gender discrimination are all perceived career barriers (Mejia-Smith and Gushue 2017). Other studies suggest that factors such as lack of economic resources, lack of role models, and systemic and institutional discrimination are also career barriers for minorities (Gushue et al., 2006; Kenny et al., 2003). Therefore, social, economic, cultural, and political factors all hinder successful career development (Jackson et al., 2006; Perry, 2008). These issues are not isolated to adults but negatively impact our youth. Despite the current research and what is known about career development and people of color, there is limited research on the career development of students of color. Career interventions based on the specific needs of minority students are necessary to reduce opportunity gaps and increase career options (Navarro et al., 2007). 
Effective career readiness programs and interventions should be created with the knowledge of historical and systemic implications impacting students of color. Traditionally, students were exposed to career-related activities such as taking interest inventories or exploring college majors and elective courses to determine interest and/or skill; an approach that seems very superficial and does not account for the many variables that have been found to impact career development (Brand et al., 2013). Originally Career and Technical Education (CTE) was used as a tracking system for low achieving students, which happened to be many racial/ethnic minority students. However, now it is a vital component for students considering options after high school. Considering the role CTE currently has in public education, it is important that the programs created are developed in a way that considers the unique needs of the student population, especially those from minoritized groups.
The impact of a career development program is often lost in college and career readiness (CCR) preparatory efforts. However, it is widely known that successful employment will be focused on an increase in educational status and workforce training (Tamborini et al., 2015; Torpey, 2018). The importance of career development for our minoritized students cannot be underestimated in preparing them for the future workforce. School systems should go beyond ESSA's minimal requirements and specifically examine underrepresented groups such as students of color, gender, and first-generation college students when addressing barriers that may negatively impact access to or participation in necessary college and/or career-related programs, coursework, or activities (Malin et al., 2017). School counselors, as agents of change, are at the forefront of leading such a charge. In their advocacy work, school counselors are tasked with reducing barriers such as systemic policies and practices that have historically hindered students of color from pursuing advanced course work or being limited to career and technical tracks that have been viewed as less rigorous than other tracks. In addition to advocacy, they must then create opportunities for students to gain the necessary attitude, knowledge, and skills needed to meet the career readiness expectation. This requires the implementation of culturally responsive programs that meet career developmental needs.

Culturally responsive programming includes interventions that consider social, cultural, and environmental factors that hinder and/or support student success and is one of the ways that counselors can address barriers to career development. A key component of the intervention should be the promotion of varied learning experiences that build self-efficacy and promote positive development (Falco & Summers, 2017; Jackson et al., 2011). Exploring lived experiences within a cultural context allows for a more meaningful and interesting approach to career development. Programs implemented through a cultural lens allow students of color to build upon their own knowledge and strengths, validating and affirming who they are as individuals (Banks & Obiakor, 2015).
Despite what is known regarding best practices in career development for minoritized populations, school counselors are struggling for access to evidence-based interventions that target underrepresented populations regarding college and career readiness. Unfortunately, the majority of CCR literature is generalized to racial/ethnic populations and may not effectively consider the unique needs of minoritized students (Rutledge & Gnilka, 2022). However, there is some recent work that is promising for school counselors as they work to support their students of color.
College Board's Eight Components of CCR – Mayes and Hines (2014) suggest how school counselors can utilize the College Board's eight components of college and career readiness. Suggestions range from identifying and addressing barriers, supporting students in aligning academic curriculum and extracurricular activities to ability level and interest, working with students on career decision making, providing information on and guiding students and parents through the college application and financial aid process, to collaborating with stakeholders to improve the transition process from high school to higher education (Rutledge & Gnilka, 2022).
SPARK – Harris et. al., (2020) implemented a CCR group (SPARCK) based on a life coaching model. The model focused on six aspects: self-definition (Story), student's role in the world (Purpose) dreams and goals (Aspirations), how students are progressing towards goals (Reflection), support systems (Connect), and an action plan (Kick-Start). Aligned with ASCA's Mindsets and Behaviors, this program combines the familiar work of school counselors with the integration of cultural factors to strengthen college and career readiness (Rutledge & Gnilka, 2022).
Youth Leadership Academy – Programs such as the Youth Leadership Academy (YLA) have also been shown to impact CCR for minoritized youth. YLA is based on a positive youth development framework that focuses on three components: positive relationships with others, building life skills, and application of skills in community activities (Bates et al., 2019). The YLA specifically offered three phases: leadership development, applied internship, and culminating service. Results suggest positive CCR related outcomes for participants. Authors suggest that programs such as YLA "mitigate risk factors and build skills for vulnerable youth" (Bates et al., 2019, p. 177).
Students that are Achieving Success – Williams et al. (2018) suggests customizing interventions based on student need. Counselors utilized the STARS (Students that are Achieving Success) framework that utilized components from social cognitive career theory, cognitive information processing, and the ASCA National Model. Specific aspects of the intervention were customized based on the external barriers relevant to the participant and both facilitator and participant worked collaboratively on established goals to overcome identified barriers. Results indicate positive trends with effect sizes ranging from small to large depending on specific factors. It is important to note that the population in this study included African American females in the foster care system which may present unique variables not necessarily applicable to other minority students. The study, however, highlights the need for tailoring school counseling interventions to meet the needs of the population served.
Female Leadership Academy for Minority Excellence (FLAME) – Rutledge and Gnilka (2022) suggest the use of programs such as FLAME. This program was specifically geared towards minoritized females, however, the program components are easily adaptable for all students of color. The curriculum and activities used in the program were closely aligned with many tenets of SCCT as it sought to build career self-efficacy in minority female participants. Information presented and accompanying activities were modeled after the four sources of information that are believed to lead to self-efficacy development. The objectives of the program were to explore potential career options; understand how race and gender may affect career options; understand the job search and application process; research and meet prominent women in particular career fields; define and understand the concept of leadership development; seek to increase self-efficacy regarding becoming future leaders in their field of choice; and to understand how self-esteem, personal values, and positive image impact the hiring process. The goal was to empower young women to become future leaders in their careers of choice. The academy provided students with career-related knowledge and tools which they applied in practice exercises. Group activities included mentorship, resume writing, career exploration, mock-interviewing, shadowing experiences, creating goals and vision boards, practicing public speaking, and building leadership skills. Students were introduced to various role models in a variety of fields for exposure to different careers, as well as to learn about how women of color overcame career barriers.
Although several examples of programs have been provided, Rutledge and Gnilka (2022) also provide additional suggestions to school counselors who desire to be more culturally responsive in their career interventions.
1. In any culturally responsive work, you must first examine the needs of the students you serve and implement your interventions accordingly. Collect and analyze relevant data to determine exact needs.
2. Make sure you are knowledgeable regarding the racial-ethnic minority populations in your buildings. This includes cultural background, lived experiences, barriers to college and career readiness, and strengths and protective factors to be utilized in the intervention.
3. Specific to strengthening career decision-making self-efficacy, school counselors could include the creation of short-term goals. Having students set a current career-related goal may prove helpful in practicing decision-making skills (Falco & Summers, 2017).
4. Be specific about naming barriers. Students should be knowledgeable of the obstacles that they may face in their career pursuits as well as have an understanding of the career-related resources available to them.
5. Incorporate a job shadowing experience as a vicarious learning and mastery opportunity that could help bring together career-related knowledge presented within the program.
6. Consider utilizing a mentoring program. Mentoring has increased academic success, increased motivation, and decreased dropout rates (Hernandez et al., 2017).
7. Be intentional about teaching students about ethnic identity. These exercises would enable participants to make mental connections between the program material being introduced and their personal experiences.
8. Make connections with students' homes, schools, and community environments. Woolley and Bowen (2007) assert that environmental factors such as home life are associated with student engagement.
9. Connect course content to career examples. CareerStart is a career program that integrates career-relevant skills and core course content.
10. Intentionally include components such as courageous conversations regarding stereotypes, racism, and discrimination; narratives from role models about how they overcame barriers; and participation in activities where necessary skills can be practiced and developed.
With the increasing diversity of the nation's population and workforce, it is clear that cultural responsiveness is a critical component of educational practices. Students of color will be a major addition to the future workforce. As a result, the negative impact that cultural barriers such as racism and discrimination, opportunity gaps, lack of resources, lack of support, lack of career-related knowledge, and others, will have on the economy cannot be ignored. As school systems continue to reform their curriculum to align with college and career readiness standards, it is imperative that school counselors utilize this opportunity to strengthen their comprehensive programming. School counselors must be intentional in their work to close the gap and meet the needs of all students. Positive outcomes related to effective career development is clearly delineated in the literature and offer counselors means of implementing programs targeted at students of color. Preparing students for the world of work in the 21st century requires these students to have the necessary skills needed to be competitive in a job market. It also means exposing students to the wide array of career options available to them despite their gender or race. It means reducing barriers currently in place that keeps minoritized students from taking the necessary course work or participating in the necessary programs needed to obtain the educational credentials for the careers sought. It also means equipping them with the necessary experiences that build their career decision-making self-efficacy, leading to confidence in their ability to attain their career of choice. School counselors, through culturally responsive comprehensive programming, can work towards equitable career development services that will result in positive career outcomes for minoritized students in the future.
References
Banks, T., & Obiakor, F. E. (2015). Culturally responsive positive behavior supports: Considerations for practice. Journal of Education and Training Studies, 3(2), 83-90. https://doi.org/10.11114/jets.v3i2.636
Bates, S., Anderson-Butcher, D., Niewoehner-Green, J., & Provenzano, J. (2019). Exploration of a College and Career Readiness Leadership Program for Urban Youth. Journal of Youth Development, 14(3), 160–182. https://doi:10.5195/jyd.2019.664
Brand, B., Valent, A., & Browning, A. (2013). How Career and Technical Education Can Help Students Be College and Career Ready: A Primer. American Institutes for Research. Retrieved from: https://files.eric.ed.gov/fulltext/ED555696.pdf.
Falco, L. D., & Summers, J. J. (2017). Improving career decision self-efficacy and STEM self-efficacy in high school girls: Evaluation of an intervention. Journal of Career Development, 46(1), 62-76. http://dx.doi.org/10.1177/0894845317721651
Gushue, G. V., Scanlan, K. R., Pantzer, K. M., & Clarke, C. P. (2006). The relationship of career decision-making self-efficacy, vocational identity, and career exploration behavior in African American high school students. Journal of Career Development, 33(1), 19-28. https://doi.org/10.1177/0894845305283004
Harris, P. N., Gonzalez, L. M., Kearney, B., & Ingram, K. (2020). Finding their SPARCK: College and career readiness groups for African American females. The Journal for Specialists in Group Work, 45(1), 40-55. https://doi.org/10.1080/01933922.2019.1702128
Hernandez, P. R., Bloodhart, B., Barnes, R. T., Adams, A. S., Clinton, S. M., Pollack, I., Godfrey, E., Burt, M., & Fischer, E. V. (2017). Promoting professional identity, motivation, and persistence: Benefits of an informal mentoring program for female undergraduate students. Plos one, 12(11). https://doi.org/10.1371/journal.pone.0187531
Jackson, M. A., Kacanski, J. M., Rust, J. P., & Beck, S. E. (2006). Constructively challenging diverse inner-city youth's beliefs about educational and career barriers and supports. Journal of Career Development, 32(3), 203-218. https://doi.org/10.1177/0894845305279161
Jackson, M. A., Perolini, C. M., Fietzer, A. W., Altschuler, E., Woerner, S., & Hashimoto, N. (2011). Career-related success-learning experiences of academically underachieving urban middle school students. The Counseling Psychologist, 39(7), 1024-1060. https://doi.org/10.1177/0011000010397555
Kenny, M. E., Blustein, D. L., Chaves, A., Grossman, J. M., & Gallagher, L. A. (2003). The role of perceived barriers and relational support in the educational and vocational lives of urban high school students. Journal of Counseling Psychology, 50, 142-15. https://doi.org/10.1037/0022-0167.50.2.142
Malin, J. R., Bragg, D. D., & Hackmann, D. G. (2017). College and career readiness and the every student succeeds act. Educational Administration Quarterly, 53(5), 809-838. http://dx.doi.org/10.1177/0013161X17714845
Mayes, R. D., & Hines, E. M. (2014). College and career readiness for gifted african american girls: A call to school counselors. Interdisciplinary Journal of Teaching and Learning, 4(1), 31-42.
Mejia‐Smith, B., & Gushue, G. V. (2017). Latina/o college students' perceptions of career barriers: Influence of ethnic identity, acculturation, and self‐efficacy. Journal of Counseling & Development, 95(2), 145-155. https://doi.org/10.1002/jcad.12127
Navarro, R. L., Flores, L. Y., & Worthington, R. L. (2007). Mexican American middle school students' goal intentions in mathematics and science: A test of social cognitive career theory. Journal of Counseling Psychology, 54(3), 320. https://doi.org/10.1037/0022-0167.54.3.320
Perry, J. C. (2008). School engagement among urban youth of color: Criterion pattern effects of vocational exploration and racial identity. Journal of Career Development, 34(4), 397-422. https://doi.org/10.1177/0894845308316293
Rutledge, M. L., & Gnilka, P. B. (2022). Breaking down barriers: A culturally responsive career development intervention with racially minoritized girls of color. Journal of College Access, 7(1), 7. Available at: https://scholarworks.wmich.edu/jca/vol7/iss1/7
Tamborini, C. R., Kim, C., & Sakamoto, A. (2015). Education and lifetime earnings in the united states. Demography, 52(4), 1383-1407. http://dx.doi.org/10.1007/s13524-015-0407-0
Torpey, E. (2018). Measuring the value of education. Retrieved from U.S. Bureau of Labor Statistics Website: https://www.bls.gov/careeroutlook/2018/data-on-display/education-pays.htm.
Williams, R. G., Baker, S. B., & Williams-DeVane, C. R. (2018). Effects of customized counseling interventions on career and college readiness self-efficacy of three female foster care youth. Professional Counselor, 8(2), 159-174. https://doi.org/10.15241/rgw.8.2.159
Woolley, M. E., & Bowen, G. L. (2007). In the context of risk: Supportive adults and the school engagement of middle school students. Family Relations, 56(1), 92–104. https://doi.org/10.1111/j.1741-3729.2007.00442.x