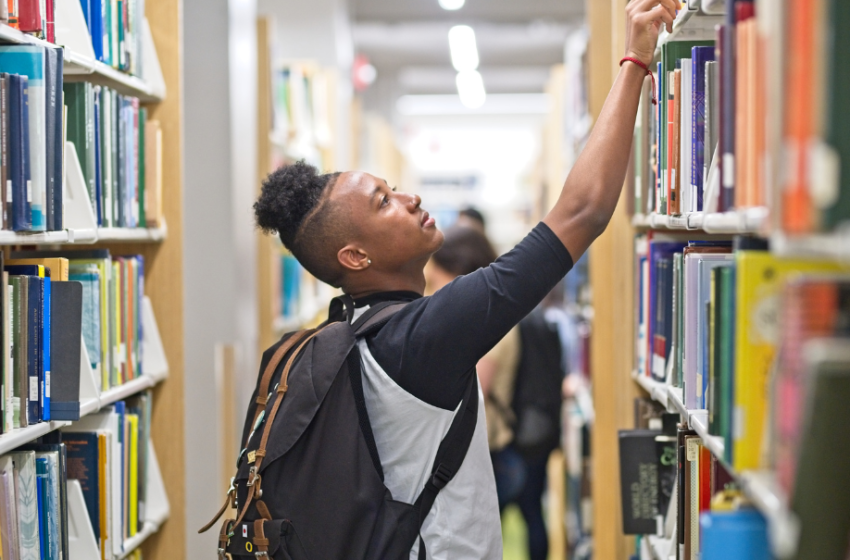 The In-Between
Dear school counselors,
When first asked to write a blog post about my article on college readiness, I was only too happy to write about the importance of and need to address antiracist practices in college readiness through the use of school family-community partnerships. I actually had a blog ready to go, but then, as what has become all too common, another mass shooting occurred, and it led me to reevaluate the message I want to share with you. I am not going to waste my word count rehashing the horrors of Buffalo, mainly because I refuse to fall into the trope of expressing my horror, anger, sadness, dismay over yet another act of white supremacy, and one in which the murderer gets to survive interactions with police. Instead, it is imperative that I spend time expressing my desire for you to think of the influence you have outside the walls of your school building. So my epistolary to you will not be about this one incident of violence, nor will it be about my research. Instead, I want to engage in a discussion on what I am calling the in-between. You know what the in-between is don't you? That period after a racial act of violence when the outrage has dissipated; the statements of solidarity have been shared and disseminated; social media posts and tweets have stopped; and everyone has returned back to their normality, the violent act forgotten until the next one comes along.  And there will always be a next one…
The in-between is when we need to be actively engaging in antiracist practices, raising awareness, and dismantling systems of oppression. During the in-between, how are you working with your students? How are you helping battle white supremacy? How do you help educate your school stakeholders on the insidious covert acts that lead to the insidious overt acts that happen daily across the country?  But maybe I am assuming that we are all ready to take up the actions that are needed during the in-between.  Maybe we are not all at the same place – maybe we should engage in finding out if we are non-racist or antiracist – two things that may seem to mean the same thing but are totally different. In fact, activist Angela Davis asserts that in our racist society, we cannot just be non-racist; we must be antiracist (Davis, 1985). And we know being antiracist means that you are committed to fighting racism wherever you may find it (Kendi, 2019).
Therefore, my first question is, do you feel it is in the scope of a school counselor to do work in the in-between?  My answer is yes.  The in-between falls into the scope of our role as mandated by the American School Counseling Association (ASCA) and by those who believe in antiracist education. The ASCA website has a page dedicated to explaining the roles of the school counselor: "An integral part of the total education system, school counselors help students form healthy goals, mindsets and behaviors" (https://www.schoolcounselor.org/About-School-Counseling/School-Counselor-Roles-Ratios). The in-between is the exact time to help students with their healthy goals, mindsets and behaviors as it relates to antiracism. School counselors should be integral in developing a comprehensive school counseling program built on antiracist ideologies, with a goal of teaching those in K-12 schools how to respect, live, work, and interact with people from all cultural identities. We have an opportunity to make change while students are still learning and growing.  Do not believe the misguided and white supremacist notion that that we are indoctrinating students into some leftwing, liberal, snowflake ideology. We are teaching students to respect all people, regardless of where they live, what they look like, their religious beliefs and ideologies, what language they speak, their country of origin, who they choose to love, and how they choose to identify.
My next question, do you yourselves recognize the macro and micro level inequities that exist? Do you recognize how your social positions informs your reactions to these macro and micro level inequities, in other words, do you know and understand how your positionality influences your understanding and reactions to instances of racism, classism, sexism, xenophobia, transphobia, and other systems of oppression? One technique you can use as you ponder your positionality is to play the word association game.  What is your immediate reaction when you hear the following: 
Black Lives Matter 
All Lives Matter
Blue Lives Matter
Trump 2024
Joe Biden
Kamala Harris
Build a Wall
Replacement Theory
Critical Race Theory
Immigration Reform
Abortion
They Should've Have Complied
Black on Black Crime
Affirmative Action
Criminal
Black Boys
Black Girls
Low Resourced Schools
Bad Neighborhood
Good Neighborhood
Parent Involvement
Private Schools
Educational Disproportionality
In exploring your reactions, reflect on how your immediate reactions can influence how your beliefs about and how you choose to address inequities in your schools. Next, who is in your social group? When you leave work, and want to hang out with friends after work, or on the weekend, who are your go to people? What do they look like? What do they do to earn a living? Where do they live? In other words, are your go to people a diverse group of people, from different backgrounds, different neighborhoods, different careers, different political affiliations? What do you talk about when you get together, during the in-between? Do you talk about the macro and micro level inequities that exist? If not, why not? If you do, why and what do you do after talking about it?
Next, how do you interact with your students and parents outside of school time? Are you on social media with your parents? Do you attend the same faith-based organizations with some of your students and their families? Do you hang with them at sports events on the weekends? Are you invited to their family functions? Do you run into them at the mall, Target, Walmart, or grocery stores? Do you run into them at the gas station while pumping gas or see them in the drive-thru line at a fast-food restaurant? What I am getting at with this question, do you live in the same zip codes as your students and their families?  Do you know them personally, on a first name basis outside of school?  This is an integral part of school-family-community partnerships and doing work in the in-between.  If you do not know your families, how can you effectively advocate for them, and if you do know some of your families, but not others, which groups are excluded from your social circle? In keeping with the school-family-community partnerships theme, do you use community asset mapping in your work as a school counselor? Do you know who and what the assets are in the communities in which your students live? If not, how can you truly advocate for these families, without knowing the communities from which they come?
Do you engage in political advocacy, especially as the local level? Do you know the people on your school board, and what their platform is? Do you agree with what they stand for and what they want for your school districts? It is important for school counselors to engage in political advocacy as well, especially at the local and state level, and this is something that we need to discuss more in our profession.
I know this blog is supposed to be about school-family-community partnerships and college readiness, and sharing some of my own experiences related to school counselors engaged in this work. I wrote an article about my career goals when I was a junior in college, straight A student, and taking higher level courses. My career goal was not to go to college but to work at Roses Department Store, mainly because working after high school was all I knew, and no one, absolutely no one, talked to me about going to college. In that article, I shared some dire educational statistics that put low income Black and Latinx students at risk for not being prepared for college. These statistics include attending schools where students are not receiving college guidance from their school counselors, which was my exact experience over 20 years ago. In this article, I discuss strategies that school counselors can use to ensure that they do create and enact equitable college readiness practices in their schools. However, unless one is ready to engage in antiracist practices as a school counselor, these inequities will continue to thrive and flourish and our low-income Black and Latinx students still will not get to college. There is a reason that what happened to me as a junior in high school over 20 years ago, still occurs today in 2022. So I ask you to truly engage in the reflective questions provided in this blog, and then ask yourself, what are you doing in the in-between?