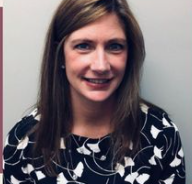 #SDSUSCFellows- Cathy Longstreet
Interview with Cathy Longstreet
School Counselor at Hastings High School & K-12 Counseling Department Chair
What is one thing you would tell your younger student self now?
Take more time looking into different career options. Talk to people who are working in the career area in which you are interested. My dad was a physician and for some reason he always pushed me to look at medicine, but I never seriously looked into it until I was out of college with a family and it felt too late.
If you could go back and visit your elementary, middle, and/or high school counselor, what would you tell them?
I couldn't even tell you who my high school counselor was. I did recently realize a colleague went to the same high school as me but at a later time. She knew her school counselor from that high school and she had a very different experience. She had a counselor that was really involved and helped students find their way. I didn't have that, so I guess I would say, "make sure that you are meeting with all the kids". I might also say, "don't assume that the high achieving kids who have parents who are professionals are all set and know what they're doing." Perhaps that's why my counselor did not reach out to me. They may have figured I had siblings that went to college, my dad was a physician, and I was in the hardest classes so I already had it all figured out or had enough support. But in fact, I did not have it figured out and nobody helped me. I use my own experience in my current work. No matter the student, they all need support. They all need help and I have to make sure that they're all getting what they need.
What message of encouragement would you give to first generation students trying to figure out their postsecondary path?
I tell my students to make sure they make choices in high school with the mindset of promoting the most options when they are a senior. I don't want them looking back and being like, "Gosh, why did I make that decision. Now I have this interest that I never thought I would but don't feel I can follow it." Therefore, when there are college tours advertised, go on them. When there are business and industry tours, go on them. Don't assume that you know what you want to do because you're probably basing that on the experiences that you've had in your own life, not on what's really available out there. That's also why I am concerned about counselors solely using interest inventories for their career inventories, because kids are answering those based on what they know at that time. That's why when you look at results from interest inventories the top careers are things like professional athlete and artist because those are ones students are familiar with or think they're cool. They're not always ones that have a demand or a need or that they even have the ability to be successful in.
If you could give one piece of advice to higher ed professionals, what would you want them to know?
That all of their incoming freshmen could use support in the summer between high school and college. There should be summer bridge programs for all their students, not just the ones that are already identified as being at risk because our summer melt numbers keep increasing every year. Especially now with the pandemic, there's so many more obstacles that are in students' lives than there ever were before.
What do you hope to gain as a school counseling fellow?
I hope to learn better how to leverage my interest and advocacy for school counselors at a state and national level. I don't think the conversation should focus on the ratio of school counselors to students, I think the focus should be the role of a school counselor. There are so many counselors out there that are just burned out because they are spinning their wheels doing things that aren't part of their job and yet they have these growing needs that really are within their wheelhouse but are unable to spend the adequate time and energy on. I'm hoping the fellowship will help move that discussion forward
Tell us about your advocacy project.
The advocacy project that I'm working on with another fellow is on defining the role of a school counselor. So currently, especially within the pandemic, people in education are talking about academic learning loss, higher levels of mental health concerns, and lower postsecondary attainment rates. Those buckets are all in a school counselor's wheelhouse. School counselors are the individuals that are uniquely trained in the building to work in those areas and they're often tasked with activities that have nothing to do with those areas, taking up their time. I think it's so important to remind and/or educate administrators on the role of the school counselor so they're used properly in the building. This is the perfect time to promote this project. There is such a spotlight on all of these areas right now so it's a good time to remind everyone what school counselors are trained to do.