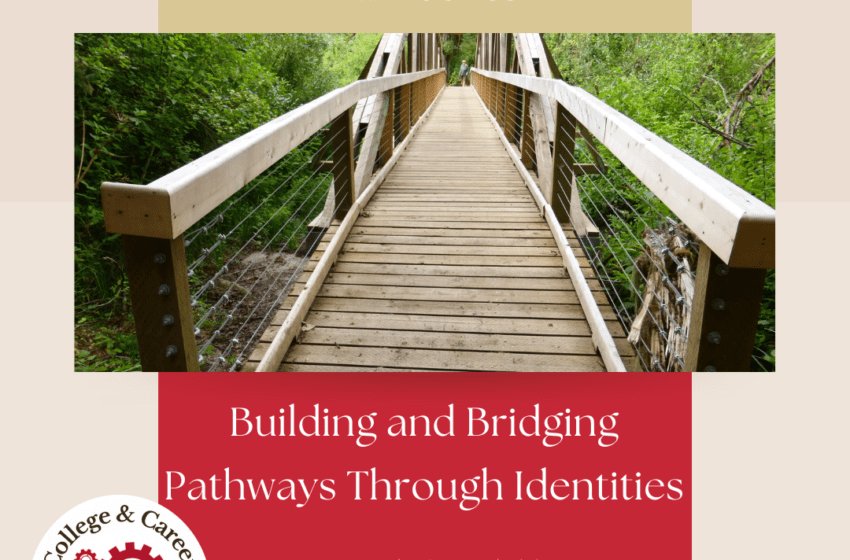 Building and Bridging Pathways Through Identities
As a Grade Level Coordinator, I recognized the privilege to identify as a first-generation college graduate because it has allowed me to build a rapport with my students. The conversations that I have with my students intersect from socioeconomic background, creating change in their community to breaking glass ceilings. Working in City Heights with a diverse background of Queer, Trans, Black, Indigenous, and People of Color (QTBIPOC), it is important to come from an intersectional lens. Working with my students from similar backgrounds, I often build dialogue of culture and upbringings. For other students, I connect via technology, social media, shows, and sports. I think it is important that students can find at least one individual within schools to connect with. 
Being the 10th Grade Level Coordinator, I support a class that was affected by the pandemic. Their education was remote and sometimes that prevented them from being connected. It has been difficult to get this grade level to participate and communicate with, but understand the systems and environment that impacted them in the end. I am happy that some students are excited and willingly to build connections, but for those students who struggle, compassion and authenticity has created some change. Change is uncomfortable, but is needed. 
As a recent college graduate, coming into this coordinator position I had the assumption that all students want to pursue higher education because it was an idea that was imprinted in me growing up; however, I was wrong. I was taught the idea that success is equal to the number of degrees one can obtain. Working with a diverse group, I have students who prefer to enter into the workforce because they have a passion for mechanics, cosmetology, or law enforcement, something that does not require a lengthy education. Some may want to pursue a particular career because they have family members who are already in the business. One thing that I continue to emphasize to my students is, I am going to support them to continue their passion, whether it is higher education, workforce, traveling, but also give yourself as many opportunities as possible before they graduate from high school. I do not want students to later recognize that they could have done moreA lot of times students will sell themselves short because of their failures, so as a coordinator, it is important to reaffirm the students that their challenges have made them resilient to keep going and end at the finish line. Now being in my role for six months, the word success to me is defined as the freedom and the happiness to pursue something without barriers. I think wealth is just a form of one's accomplishment through success. Success is contingent upon one's reason for waking up each morning. 
Overall, the importance of a coordinator is to provide students with many pathways, for example, 4 years, 2 years, vocational school, etc. One important thing to be aware of is the unconscious pressure that we put on our students. Yes, we can all recognize our students' potential and push them to go above and beyond, but also do not overstep your boundaries. Continue to support them with their decisions because at the end of the day our influence can play a factor in a student's success.